Sentry Electrical Group started in 2006 with the vision to provide the renewable energy sector with comprehensive solutions to interconnect wind and solar projects to the grid.
Today, Sentry Electrical Group is an electrical contractor with a proven reputation of delivering turnkey projects with industry-leading quality, safety, and reliability. Our experts support customer needs spanning tower wiring, repower, and repair; underground MV and fiber cable systems; operations and maintenance (O&M); transmission line and substation construction; solar photovoltaic (PV) plants, Battery Energy Storage Systems (BESS), and emergency repairs.
We deliver solutions to a variety of customers, including major Utilities, electric cooperatives, municipalities, engineering firms, renewable energy partners, general contractors, and developers across the United States and into Canada.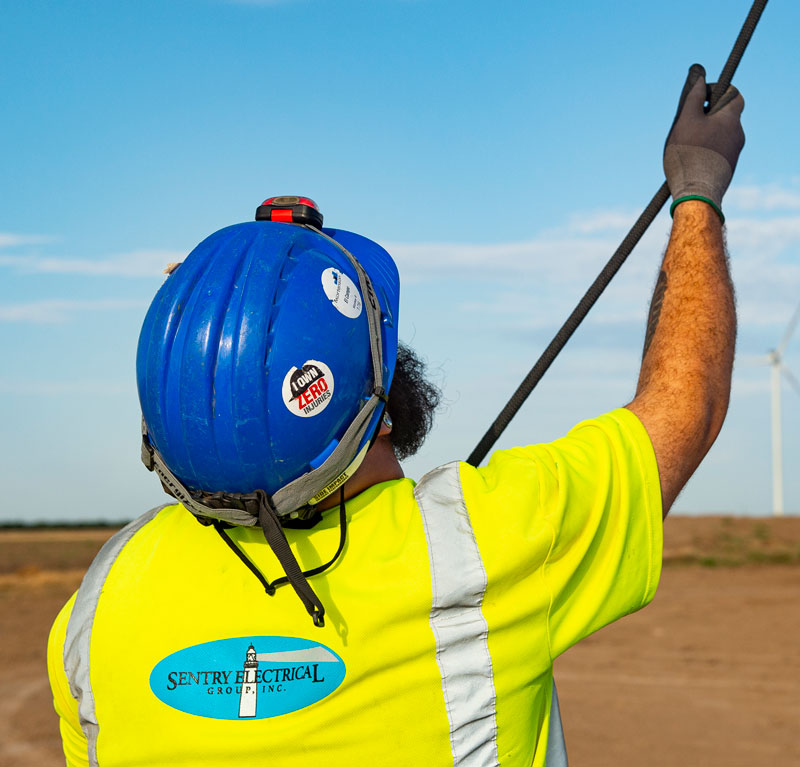 a leading electrical contractor
As a top-10 engineering, procurement, and construction (EPC) contractor ranked by Energy Acuity, we have constructed over 550 miles of transmission lines from 69 kV to 345 kV, built substations to 500 MVA, installed over 200 miles of collection systems, and wired more than 16,500 wind turbines.
We maximize customer value by integrating safety, management, design, manufacturing, maintenance, and construction teams at every stage of each project.
Each of our divisions — Transmission, Substation, Tower Wiring,  Operations and Maintenance (O&M), solar photovoltaic (PV) plants, and Battery Energy Storage Systems (BESS) – has a specific crew on stand-by, prepared to help you complete your electrical construction project.
We are members of major industry associations, including Institute of Electrical Electronics Engineers (IEEE), American Wind Energy Association (AWEA), and Material Handling Equipment Distributors Association (MHEDA).
We look forward to partnering with you on your next energy construction project.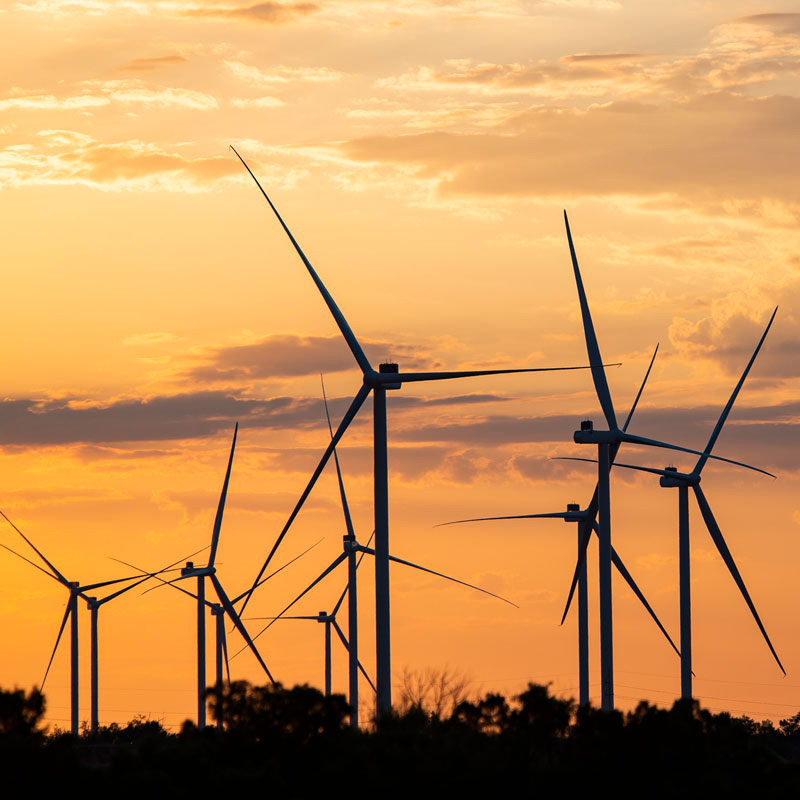 ✓Transmission Lines Up to 345 kV
✓Substations to 500 MVA Including Reactive Power and Storage Requirements
✓Solar Photovoltaic (PV) Array Electrical Installation
✓Turnkey Construction Solutions
✓Wind Turbine Wiring, Repower and Repairs
✓Wind and Solar Collection Systems
✓Industrial Electrification BOP Services
✓Fiber Optic Cable Installation and Termination/Splicing
✓Operations & Maintenance Services
✓MV and Fiber Underground Systems Including Terminations, Splicing and Testing
✓Battery Storage Systems
✓Storm Emergency Response