Sentry Electrical Group has safely completed
over 300 miles

of underground systems
Every aspect of the design is not only tailored to the customer's needs, but also reviewed for occupational safety. We optimize the equipment and materials to fit the geological and electrical demands while ensuring safe work practices and environmental responsibility. Sentry Electrical Group, Inc. is dedicated to providing our customers with the best value in their underground collection systems while keeping workers and the surrounding communities safe.
We have multiple crews dedicated specifically to collection system construction who, at each stage of the complete design build, ensure the project is running safely and meets the customer's needs. Sentry optimizes the cable size based on the existing thermal resistivity, circuit design, required ampacity, desired loss, and safety specifications. We produce the desired losses with the lowest overall cost. Sentry works closely with the project owners to optimize substation location and the mix of above ground and below ground collection circuits within the project constraints.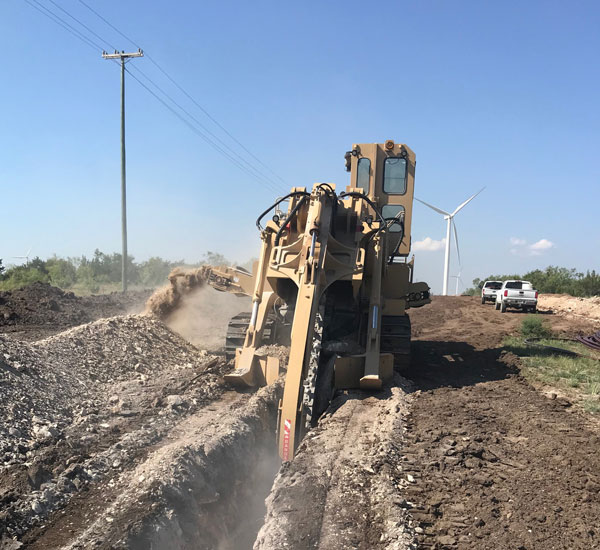 Our Approach
Sentry employs underground cable installation methods that ensure that the cable is adequately protected so that it will safely and efficiently provide optimal performance throughout the cable's useful life in all anticipated weather conditions.
Collection lines, including standard neighborhood distribution systems, are built with optimum span lengths utilizing the most cost effective materials for construction. Throughout construction, our site inspectors use a multipoint checking system to review all aspects of our construction with the installation crews.
Sentry Electrical Group's approach to design, construction and real-time inspection provides our customers with the best value in their collection systems available. We are proud to provide our quality services to renewable energy prime contractors, owners, and developers.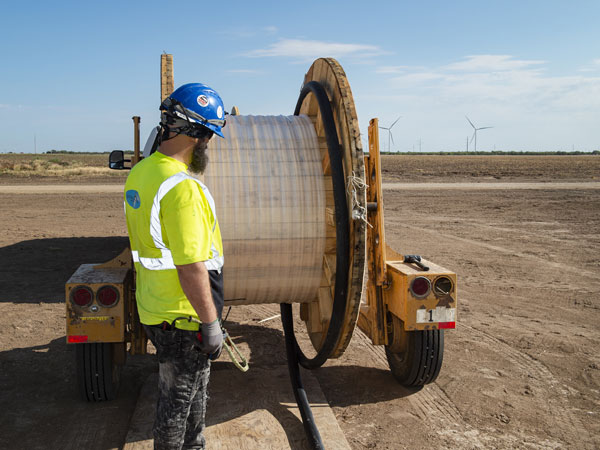 ✓Above ground collection circuits
✓Below ground collection circuits
✓Foundation preparation
✓Underground cable
✓Underground cable protection
✓Overhead collection line construction
✓Multipoint checks
✓Site inspections
✓Testing: Meger, Very Low Frequency (VLF), and Partial Discharge (PD)
✓Collector systems construction
✓Power wiring
✓Pad mount installation
✓Renewable overhead and underground construction
✓Foundation grounding and conduit installations
✓Medium voltage terminations and splicing
✓Grounding
✓Fiber optic installations and terminations