We perform
essential services

for turbine repower projects
As ageing wind turbines are upgraded to renew efficiency and safety, Sentry Electrical Group, Inc. stands ready to conduct all aspects of re-wiring and electrical upgrades for utility companies, electrical cooperatives, and municipalities.
Since 2017, we have been an essential part of turbine repower projects, including performing cable replacement, tower wiring, and testing services. We work with industry-leading subcontractors and safely perform the most critical tasks to ensure we meet our customers' expectations.
Our approach provides customers with the highest possible value, making us your ideal partner to upgrade and repower your wind turbines.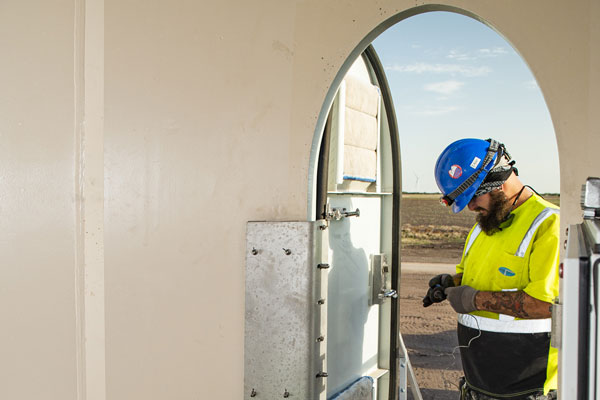 ✓Electrical re-wiring
✓Electrical wiring upgrades
✓Pad mount transformer replacement
✓Decommission old turbines
✓Fiber installation
✓Climb assist installation
✓Testing: Meger, Very Low Frequency (VLF), and Partial Discharge (PD)
✓Maintenance