Safety, Health & Environment
Mission Statement
Sentry Electrical Group is committed to providing a safe and healthy workplace for all employees, subcontractors, and visitors.
We believe that successful projects are dependent upon safe work practices that are rooted in quality, teamwork, efficiency, environmental responsibility, and professionalism.
It is our expectation that our workforce performs with this mindset and takes personal responsibility for all actions.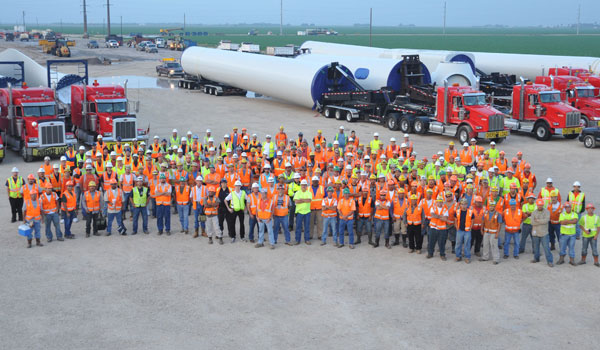 Sentry Electrical Group is committed to providing a safe and healthy workplace for all employees, subcontractors, and visitors.
Sentry Electric Group is committed to equipping all employees and subcontractors with the necessary tools to safely provide quality and professional work on all of our customers' job sites.
Our comprehensive safety program – Family First. Safety Always. – is designed to thoroughly provide the tools and knowledge needed to successfully complete work with zero injuries and incidents, as well as environmental awareness.
We hold all employees and subcontractors accountable for thoroughly completing assigned training prior to commencing work. Employees are retrained on specific topics on a scheduled basis.
Family First. Safety Always. orientation and training consist of basic safety training for all employees and subcontractors prior to entering the job site, monthly classroom or online tutorials, as well as independent training from third party organizations.
Trainings are tailored to meet specific needs of each individual, including literacy level and preferred language.
Required Sentry Electric Group Employee and Subcontractor Training
Hazard Communication
Respirator Use Awareness
Personal Protective Equipment
Hearing Conservation
Basic Fall Protection/Working at Heights
Lock Out/Tag Out
Confined Space Awareness
Rigging/Sling Inspection
Falling Object Hazard Awareness
Hand Tools/Electrical Safety
Trench/Shoring Safety
Basic Equipment Operation Awareness
Fire Extinguisher Use
Basic First Aid
Blood Borne Pathogens
Back Safety Lifting
Stop Work Authority
Heat/Cold Stress
Injury/Incident Reporting
Good Safety Practices
Defensive Driving/Parking
Additional Employee Training
CPR/AED
Tower Climb/Rescue
OSHA 10- or 30- Hour Training
NFPA 70E
Bucket Rescue
Competent Person for Excavation
Spotter Training
OSHA 269 Training
Equipment Training
Performing Safety Audits
Job Hazard Analysis
Distracted Driving Prevention
Respiratory Protection
Environmental Awareness
Struck By/Caught Between
Material Handling
"Family First. Safety Always." Program
Family First. Safety Always. is not only the sentiment of Sentry Electric Group, but also the company's comprehensive Safety, Health & Environmental program. Family First. Safety Always. is implemented by upper management, but it is practiced throughout the workforce.
Workers utilize safety tools and processes to not only protect themselves, but everyone on the job site. This teamwork mentality ensures that everyone returns home safely at the end of each day. Safety tools and processes included in the Family First. Safety Always. program include:
Safety Minutes
Toolbox Talks
Job Safety Analyses
Job Hazard Analyses
Pre-Job Briefs
Stop Work Responsibility
Personal Protective Equipment (PPE)
We believe that being on the forefront of industry and safety trends and best practices make us a safer and more skilled workforce. Therefore, we are actively engaged with industry and safety partners.
Qualifications & Certifications