Emergency Action Plan:
Preparing for the Unexpected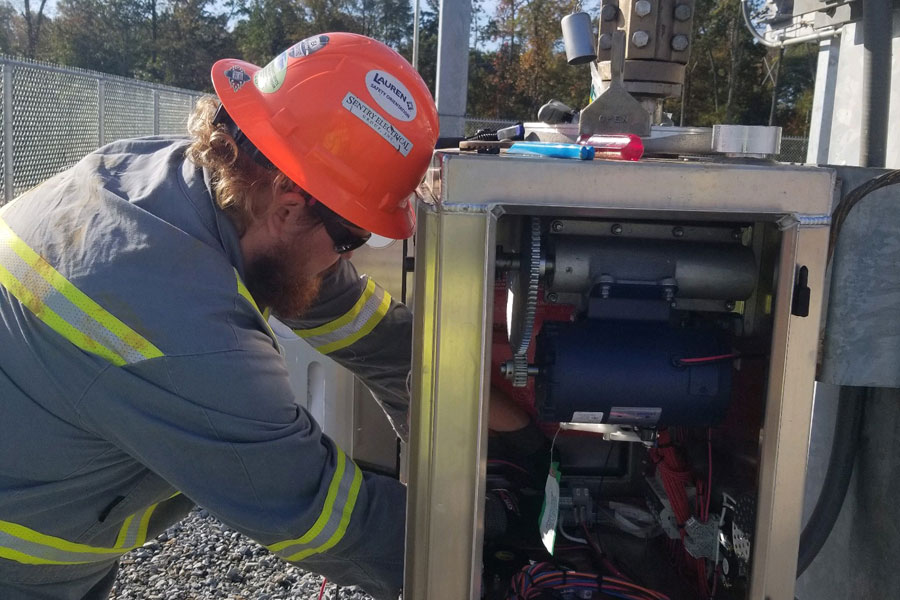 Safeguards are intentionally ensured throughout Sentry work, putting the health and safety of employees and surrounding communities first.
Emergencies are unexpected. They threaten worker safety and disrupt operations. They can be from natural disasters or manmade. But another fact about emergencies: They can be prepared for. Sentry's Emergency Action Plan ensures efficiency and effectiveness if an unanticipated event were to occur.
Sentry Electrical Group is a leading electrical contractor for renewable energy, utility, and industrial construction services. Their expert deliverables include tower wiring, transmission and substation construction, operations and maintenance (O&M), collection systems, industrial controls and automation (IC&A), material handling, utility substation construction, battery storage, fiber optic operations, and emergency response.
"We are electric utility construction renewable leaders in both the sense of operations and safety. We don't ever intend for an emergency to occur. In fact, our teams spend hours and hours each day ensuring that safety is deliberately weaved into every task of our operations to prevent the potential for an emergency. But the reality is, no emergency is ever planned," said Safety Director Davis Webb. "But just because emergencies are unexpected, they can still be prepared for. Sentry's emergency action plan ensures efficient and effective response should an emergency ever occur."
Elements of Sentry's emergency action plan include:
Determination of emergency evacuation route and procedure
Determination of those who control and secure the site
Post-evacuation procedures, including rescue and first aid
Reporting of the situation, including calling first responders and company personnel to secure the situation and maintain the site.
"All of our employees are trained on our emergency action plan during new hire orientation. We refresh this training annually, as well as when the employee changes job responsibilities or if there is a change to the plan," said Davis.
Just because emergencies cannot be anticipated does not mean that companies should not prepare a defense against them. Sentry's emergency action plan puts the health and safety of employees and community members first. After all, this is the way Sentry has and always will operate: Family First. Safety Always.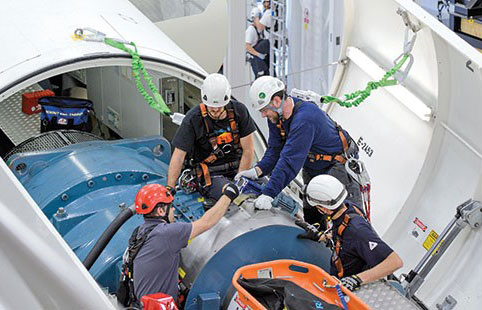 Sentry employees prioritize safety throughout their tasks, as pictured here with employees performing operations and maintenance (O&M) services.