Some Tools Can't Be Replaced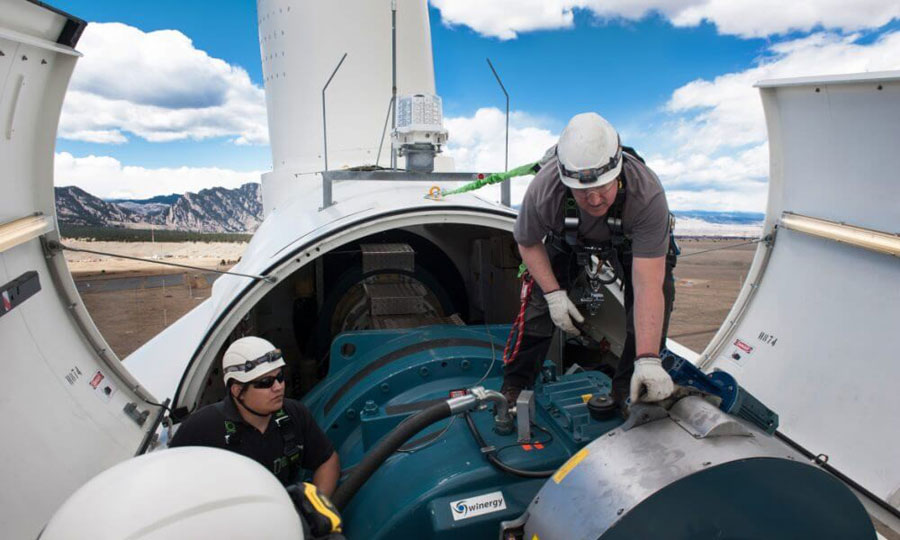 Sentry employee wears gloves to protect his hands while performing turbine work.
Tools make work easier and more efficient. They protect us and lead us to safe, quality project delivery. But let's think about the most important tool. It's one we use every day, both on and off the job. It's not a tool that can be bought, exchanged, or returned. In fact, there is no monetary value for this tool – our hands. Hands are one of the most incredible tools we use, so we need to take extra care to protect them.
According to the Bureau of Labor Statistics, over 102,000 workers experienced a hand injury in 2020 that resulted in days away from work. These injuries include bruises, abrasions, cuts, burns, shock, fractures, amputation, and interaction with harmful substances.
In a 2019 American Clean Power hand safety campaign, the organization identified common hazards to hand safety for renewable energy companies.
These hazards include:
Pinch Points (specifically with tower doors, hatches, gates, rotating shafts, torque tools, and dropped objects)
Hot/Cold Materials
Rotating Machines/Equipment
Loose Clothing and Jewelry
Automated Machinery
Lack of PPE (Personal Protective Equipment)
Sharp Points/Objects
Chemicals
"70% of hand injuries occur when the worker is not wearing gloves. We can easily prevent these types of injuries by ensuring we are always wearing the correct type of gloves. Workers also protect their hands by using the right tool for the job, lockout/tagout (LOTO), being aware of the task and surroundings, and working ergonomically," said Safety Director Davis Webb. Gloves are manufactured for specific tasks and physical requirements.
According to Clean Power, the main types of hand protection used in the renewable energy industry include:
Cotton or Fabric: Protects against minor scrapes, dirt, and abrasions
Leather: Protects against cuts, burns, scrapes, equipment handling, and material handling
Shock Absorbing: Protects against vibrations, such as from rotary hammers
Kevlar or Wire Mesh: Protects against sheet metal and glass
Rubber, Nitrile, Neoprene, PVC, PVA: Protects against chemicals
Insulated: Protects against extreme temperatures
Electrical: Protects against exposure to electricity
Davis added, "It is so important to us that workers know how to keep their hands safe that hand safety is actually part of our routine training. Additionally, if workers don't know which gloves or tools to choose to keep their hands safe, our superintendents are always available to assist in making that decision."