Family First. Safety Always.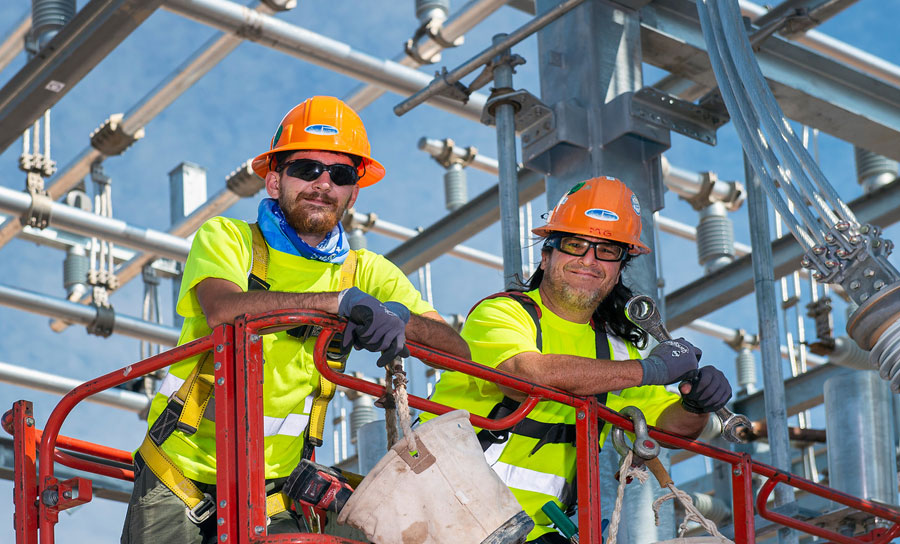 The heart of Sentry's organization – it's people – work with the Family First. Safety Always. sentiment, which is carried over into its comprehensive safety program.
Since the establishment of Sentry Electrical Group in 2006, the organization has continually advanced its vision of providing the renewable energy sector with comprehensive solutions to interconnect wind and solar projects to the electrical grid through expert, quality work and innovative technology.
However, the company is focused on much more than delivering professional services. In fact, what really drives the organization is the health and safety of its employees, subcontractors, and visitors. Every day, employees throughout the organization work in accordance with the company motto: "Family First. Safety Always."
As a leading electrical contractor serving the renewable energy, utility, telecommunications, and industrial electrical industries, Sentry offers services ranging from pre-construction electrical design and transmission construction to fiber optic installations and operations and maintenance (O&M).
Employees are required to successfully complete comprehensive orientation and training — which is tailored to the specific needs of each worker, including literacy level and preferred language – that covers both general operational and safety topics, as well as job-specific instruction.
But Sentry's efforts to ensure zero injuries, accidents, and environmental violations do not end there.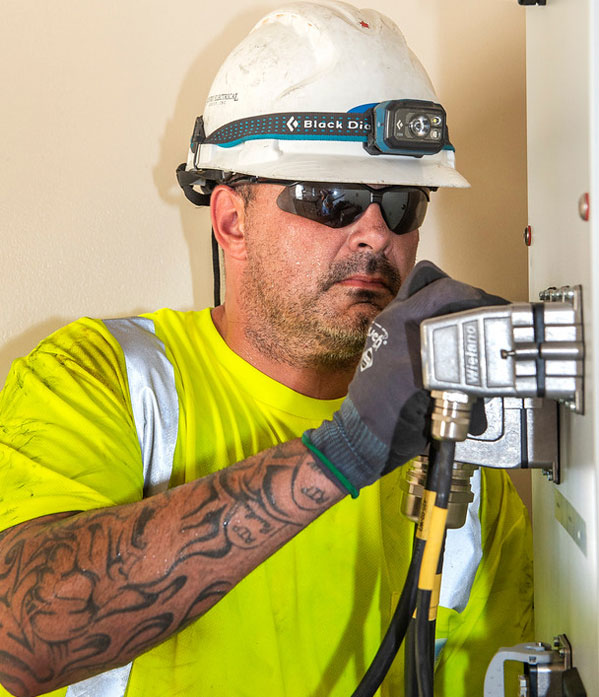 Prior to beginning work, all employees and subcontractors must first successfully complete orientation and training tailored to their work responsibilities and educational needs.
Family First. Safety Always. is more than the sentiment of the organization. It is the comprehensive safety program that the entire Sentry workforce follows to ensure those throughout the jobsite return home safely to their families at the end of each day.
The Family First. Safety Always. safety program requires a team mentality rooted in quality, efficiency, environmental responsibility, and professionalism. In addition to its comprehensive training schedule, elements of the safety program include safety minutes, toolbox talks, job safety analyses, job hazard analyses, pre-job briefs, stop work responsibility, and necessary work preparation, including personal protective equipment (PPE).
"We believe in not only equipping our workforce with the tools they need to safely perform their work, but also empowering them to take control of their work with a questioning attitude, as well as Stop Work Authority," said Davis Webb, safety division director. "These aren't just elements of our safety program, but expectations of how each employee, subcontractor, and visitor must perform to ensure the health and safety of everyone throughout our workforce and jobsites."
Sentry Electrical Group values its quality delivery of projects, on time and within budget, resulting in the reputation it has earned over the last 15 years of business. However, without a strong safety program backing their expert work, the successful delivery of projects would be insufficient. Thanks to the Family First. Safety Always. mentality and safety program, customers are ensured the successful delivery of services while keeping the workforce and all those on the jobsite safe and healthy.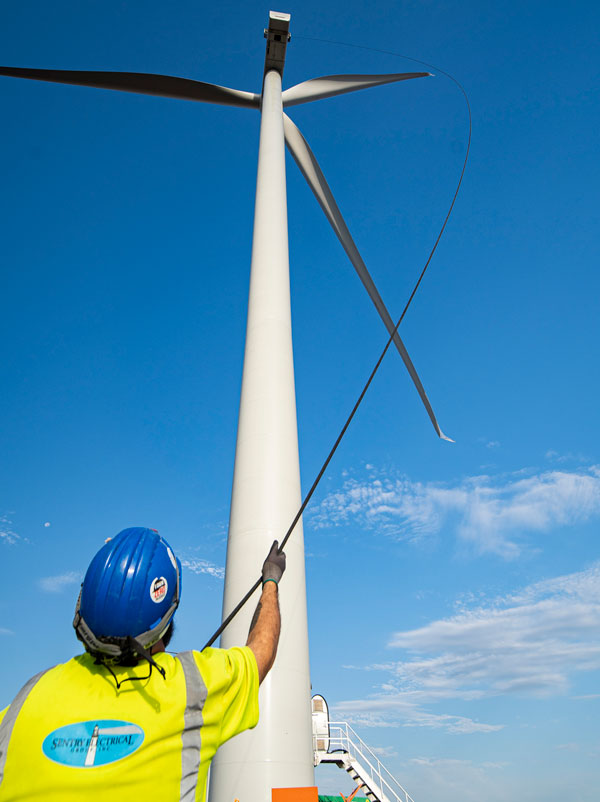 Sentry Electrical Group delivers industry-leading projects for the wind, solar, utility, industrial electrical, and telecommunications markets.