Technology Advances Renewable Industry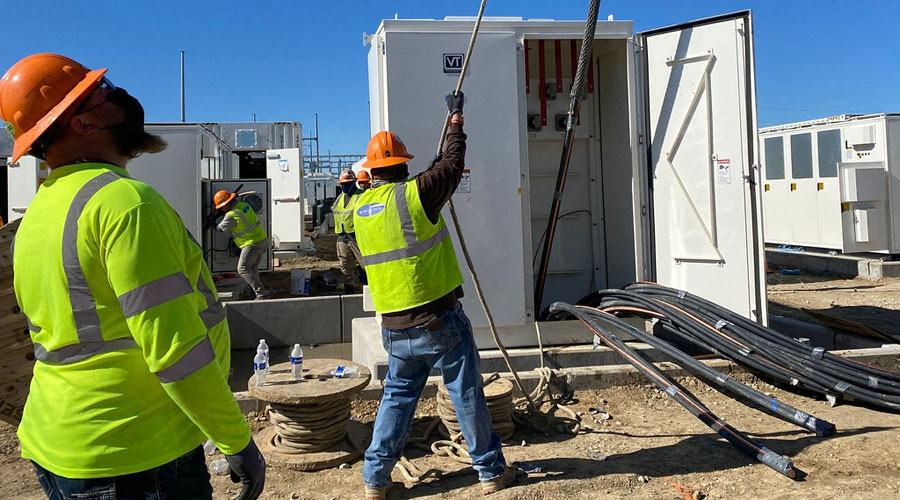 Sentry teams increased energy reliability at the Lily Solar and Storage site in Kaufman County, Texas, with the successful installation a 50 MW battery energy storage system (BESS).
Clean. Reliable. Sustainable. Renewable energy pushes the bounds of innovation every day with cost-effective energy solutions that encourage job creation and unlimited possibilities for our nation's energy future. Sentry Electrical Group is proud to be an active partner in driving these opportunities with our safe, quality performance that aids in the success of the entire clean power community.
According to the American Clean Power (ACP) Clean Power Quarterly Report Q3 2021, the United States now has 186,674 MW of operating clean power capacity, and this number is quickly growing. The industry is currently developing 904 projects that total 109,596 MW of capacity, including 38,122 MW under construction and 71,474 MW in advanced development.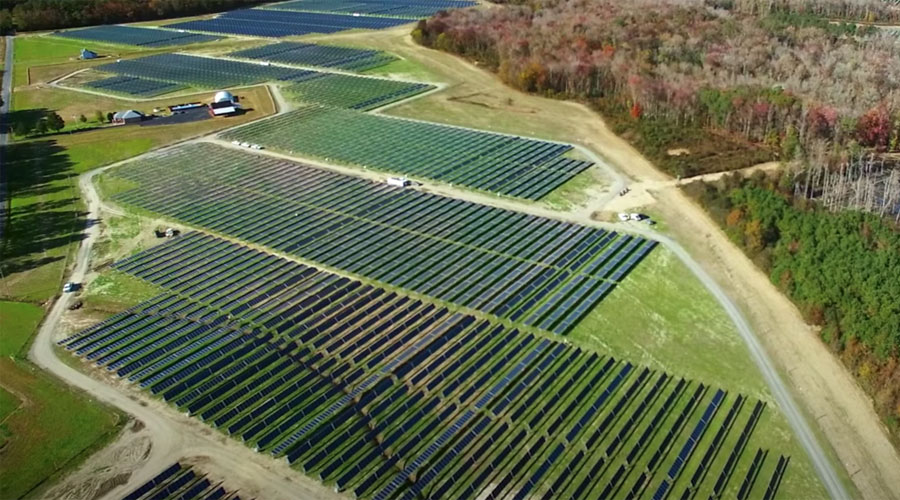 By staying on the cutting-edge of technology, renewable energy companies – like Sentry Electrical – continue to advance and grow the industry's success as a viable source for our nation's clean energy future.
In a press release regarding the Q3 report, ACP CEO Heather Zichal said, "Clean power is affordable, and the market is responding. Our report shows customer demand remains high and growing for clean power. We are seeing a clean energy future develop here in the United States. Multiple technologies working together promise to provide more efficient, cleaner, and more reliable energy for all Americans."
It's the advancement of these technologies that drives down the cost of renewable energy, increasing efficiency, trust, and reliability.
These technologies include:
Battery Energy Storage Systems (BESS) are an integral part of all solar power plants and are critical to the viability of solar energy as a solution to our nation's energy needs. Sentry utilizes cutting-edge technology to provide the design and engineering necessary to safely and efficiently maximize storage capacity and long-term use of energy storage systems.
Fiber optic installation, repair, and testing technologies increase efficiency and effectiveness of fiber work. Sentry crews maximize reliability with state-of-the-art fiber optic splicing and installation technologies, such as blowing the fiber rather than pulling it. This technique decreases splice points and damage to the cable.
Light mitigation technology was developed through a partnership with the Federal Aviation Administration (FAA) and clean power players. To minimize light pollution caused by wind farm lights remaining on at all times, aviation detection lighting systems (ADLS) use radar to activate lights only when an aircraft is nearing a wind farm.
"The renewable energy community is doing a great job advancing the technologies used in clean power projects, continuing the upward trend of renewable energy project growth. Sentry is no acceptation. As active partners in the industry, our teams are dedicated to staying on the cutting-edge of technologies, providing our customers the highest quality work, while ensuring safety and cost-efficiency," said Sentry Electrical Group President Norm Cowden.
Sentry is proud to provide sustainable solutions for the nation's clean energy future. We are committed to delivering high quality work that meets or exceeds industry standards, while prioritizing the safety of our employees and the communities we serve. Joining this commitment with other industry partners, the renewable energy industry will continue to grow in trust and reliability as projects flourish throughout the nation. Together, we will meet our clean power goals and provide a cleaner future for the next generation.
Sentry Electrical Group, Inc. is a leader in comprehensive renewable energy services, fiber optic installations, and Industrial Controls & Automation (IC&A) support. With a proven record of safe, quality work, Sentry has delivered projects with reliability and trust for the past 15 years. The organization maximizes value to customers by engaging safety, management, design, manufacturing, maintenance, and construction teams at every stage of each project.