Emergency Response Services
Sentry Electrical is a
Full-Service Storm Response

Company
With a service area spanning the United States, Sentry Electrical Group has the manpower, equipment, and reach to quickly mobilize for Emergency Response Services across the Central, Southern, and Midwestern United States.
Sentry's commitment to teamwork, efficiency, and environmental responsibility in the face of adverse weather conditions means that the Sentry Team is ready to deal with any emergency that arises.
Our storm response teams include trained technicians who are also first responders. Each team is trained in first aid, CPR, and bucket truck rescue in addition to utility repair, hazard analysis, and storm response.
Whether you are facing a hurricane, tornado, ice, snow, fires, or floods, Sentry Electrical Storm Group can provide Emergency Response service.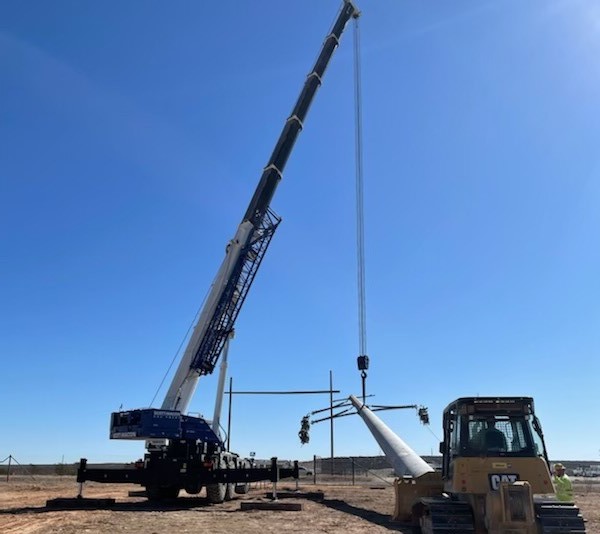 Sentry deployed their emergency response team to repair high voltage power lines after Winter Storm Uri in Texas.
Emergency Response Services
✓24/7 Dispatching
✓Transmission line emergency maintenance
✓Hazard analysis and handling
✓Experienced workforce
✓First aid training
✓Bucket truck rescue
✓Equipment mobilization
✓Storm and Disaster Recovery
✓Specialized Renewable-Energy Services for wind and solar