We offer
complete design build services

for your substation project
Sentry's engineering, construction, and supply systems provide our customers with the safest and most cost effective substations built with efficiency, environmental responsibility, and quality.
We have multiple crews specifically dedicated to substation construction. While providing superior service, we also maintain a safety culture which guarantees the safety of all workers and surrounding communities. We proudly serve utility companies, electric cooperatives, and municipalities.
Sentry Electrical Group offers complete design build services for your substation project. Our team members work closely with the interconnecting utility to fully understand the requirements for physical interconnection, relay and protection, and communications.
Project managers spend initial time up front to better understand the customers needs and safety considerations to ensure the adequate level of design and redundancy is included in the overall design. Our procurement department performs a manufacturing review of the design as it is developed so that steel and equipment are optimally manufactured.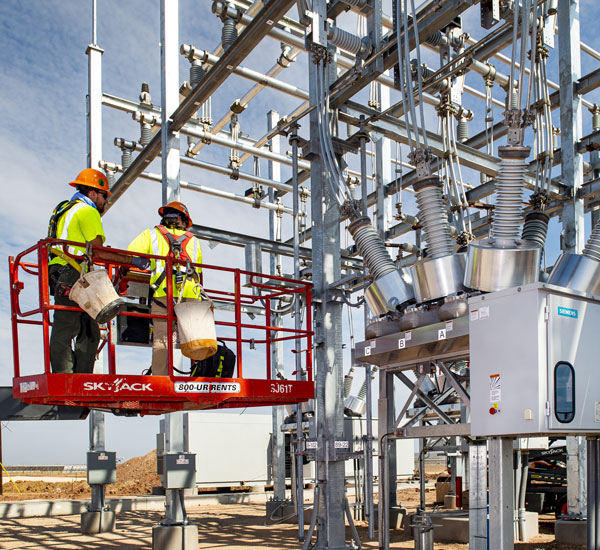 Sentry Electrical Group provides complete design build services for substation projects. We work closely with clients and connecting utilities to deliver the optimal solutions for each need.
During and After Construction
During construction, our safety advisors and site inspectors complete multiple safety and quality assurance checks to help the construction flow smoothly and to make sure the substation will successfully perform as designed throughout its expected useful life.
Once construction is complete, each piece of equipment is field tested and checked to make sure all connections are properly installed and the equipment is safely and properly functioning.
The collaboration of engineering, construction and material suppliers provides our customers with the safest, most efficient, and cost effective substations.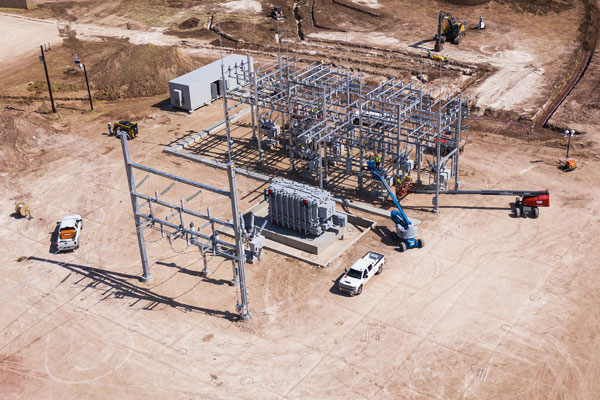 After providing the complete design build for substation projects, Sentry Electrical group continues to verify at every step that safety and engineering standards have been exceeded.
✓Greenfield construction
✓Substation upgrades
✓Up to and including 345 kV construction
✓Full service including testing and commissioning
✓Foundation construction
✓Trenching and conduit
✓Complete design build services
✓Constructability review
✓Manufacturing review
✓Quality assurance checks
✓Field testing all equipment
✓Connection and functionality verification
✓Commissioning of high-voltage substations and related equipment
✓Construction services to utilities, municipalities, electric cooperatives, and industry
✓Substations up to 345 kV.
✓Substation design/build and upgrades
✓GIS, SVC, and HVDC installation
✓Steel erection and bus welding
✓Installation of equipment, including switches, metal-clad switches, circuit breakers, instrumentation, SCADA, and control panels
✓Power transformer relocation, assembly and degasification
✓24/7 emergency and storm response
✓Substation interconnections from civil and foundations to control and protection systems
✓Utility switchyards
✓Transmission interconnects