How Sentry Electrical Group Approaches Projects With A Focus on Safety From the Start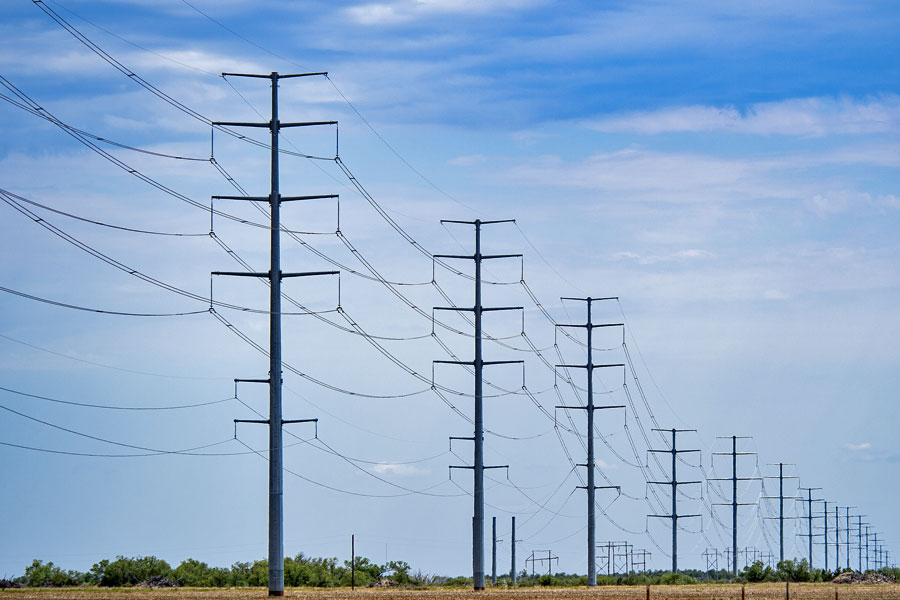 Often in the electrical and telecommunication industry, people rarely notice the work that gets done on the front lines as transmission lines are constructed, wind turbines are repaired, and fiber to the home is installed, bringing telecommunications and electricity to customers.
While crews are on-site, safety is a top priority in day-to-day operations. But, the journey to safe daily operations doesn't start when site preparation is underway. At Sentry Electrical Group, the focus on safety begins well before contracts are signed and crews are on the ground, with estimators and business developers planning for safe operations from day one.
"From the time a request for a quote arrives from the client, we are thinking about potential safety concerns," says Gary Meekins, Business Development Eastern Manager, "We start our process by thinking about what makes a job unique and plan for every eventuality."
Sentry begins its job planning process with a request for a quote from a customer. Then, an estimator, like Tim Franklin, begins the hard work of getting the customer a competitive bid that falls in line with Sentry's "Safety First, Family Always" motto.
 "We don't have a crystal ball, but we have a lot of experience, which is almost as good."
"I always bid a job as if I were going to be on the crew doing it," says Tim. "If I put myself in the boots of someone on the job, I can think of all the potential pain points and plan for safety that meets or exceeds our client's and industry standards."
Sentry estimators consider all potential obstacles to safety when planning a bid: site conditions, OSHA standards, Customer standards, road conditions, potential weather, EPA considerations, and anything else that could introduce risk into a project.
"We don't have a crystal ball, but we have a lot of experience, which is almost as good," said Howard Campbell, Business Development Western Manager. "We estimate our projects to avoid change orders. Our customers might see our bids be 5% higher than our competitors, but when you look at each line item, you see that Sentry plans for more contingencies and above-industry safety standards. We want our customers to know that when we win their business, they win too by having our experience and record on their side."
Once a bid is sent and accepted by a client, a Project Manager takes over the project, continuing to constantly consider ever-changing safety requirements and concerns.
"We estimate our projects to avoid change orders."
Any job with 25+ crew members also has a full-time Site Safety Advisor, whose only concern is keeping crews safe. Director of Business Development, Mike Knowles, recalls several unique jobsite concerns that Managers, Safety Advisors, and Estimators have dealt with over the last 15 years. "We've had to work around the preservation of historical artifacts, protect endangered species habitats, navigate complicated social issues, and be prepared for the unexpected at all times." Once projects are completed, closeout procedures are sure to capture these unique circumstances, what the response was, and how to plan for the unexpected in the future.
"Our real value-added service is our Safety First, Family Always approach. When you put people first, you have a safer day," says Howard Campbell. "We even begin all of our meetings with a safety moment to help keep our employees safe at home, even when it's just a meeting with all the estimators on a project," he states.
Sentry Electrical Group works with its customers to provide experience, quality, and safety on each unique job.
Sentry Electrical Group is a leading electrical contractor for renewable energy, utility, and industrial construction services. Services include tower wiring, tower repower and repair, MV and fiber underground systems, transmission line construction, substation construction, material handling, operations & maintenance, and emergency repairs.